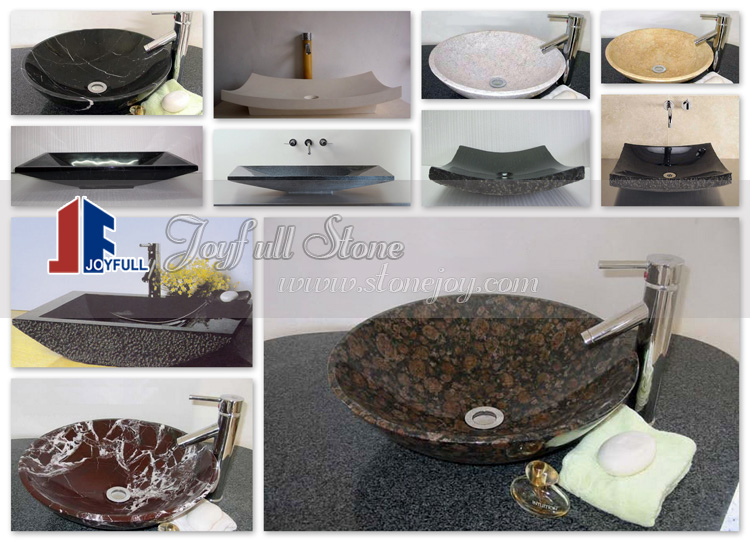 SI-709 Rectangular black stone hand basins
Product Name: stone hand basins
Material: Granite as picture; Marble, Travertine for your selection
Color: Black; Yellow, White , Red, etc.
Size: 45x41x11cm
Customization: Customers' specification are welcomed
Application: Kitchen or Bathroom
Granite and Travertine marble kitchen sinks
We manufacture a wide range of stone sinks and bathtubs for home as well as commercial environments. They are made from granite and marble which is 100% natural quarried stone, they are simple, fashion and utility, and give you individual choice and space. They will combined perfectly with your bathroom or kitchen. 
Our natural stone sanitary wares granite and marble sinks, basins, tubs combine the advanced technical management with remarkable quality and innovative design. They are the first choice for numerous star hotels, the top-grade commercial building, luxurious house and so on. Usually, we produce a wide range of stone sinks as per clients' request. How personalized you want your bathroom & kitchen sinks to be, your options are unlimited. 
APPLICATION
RELATED PRODUCTS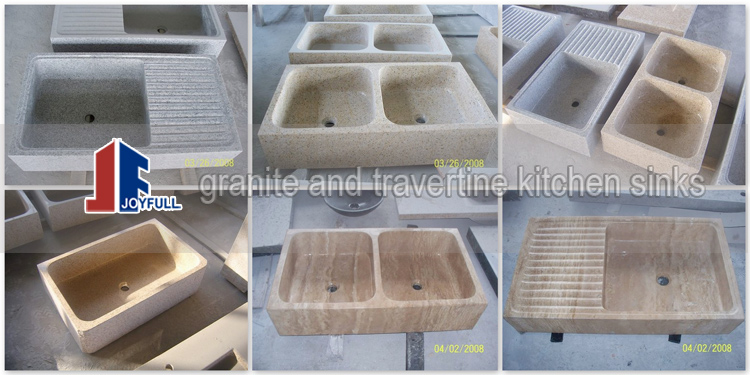 Granite and Marble bathroom sinks