Decorative Artistic Natural wood serving boards and plates
Here we are sharing 3 popular solid wood serving boards and plates, made from natural walnut wood, beech wood and acacia wood.
Popular natural walnut couple boards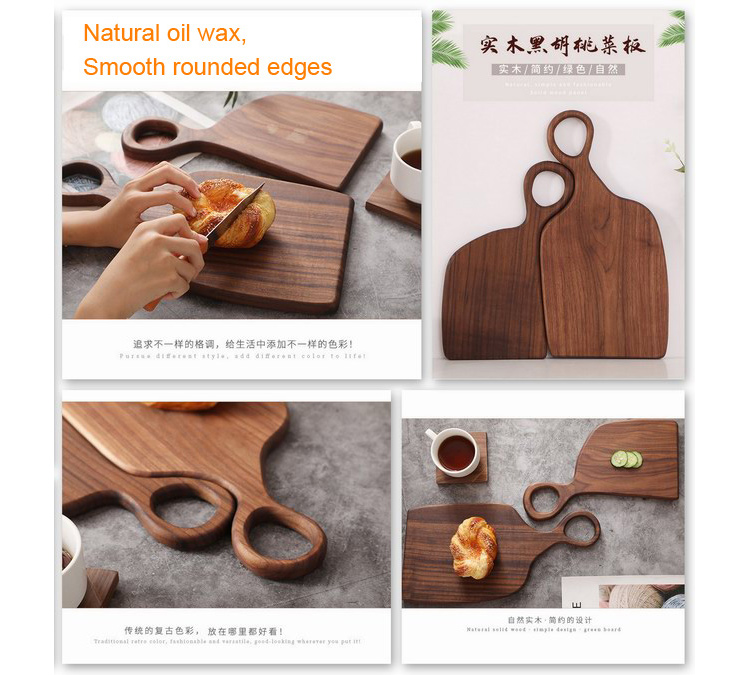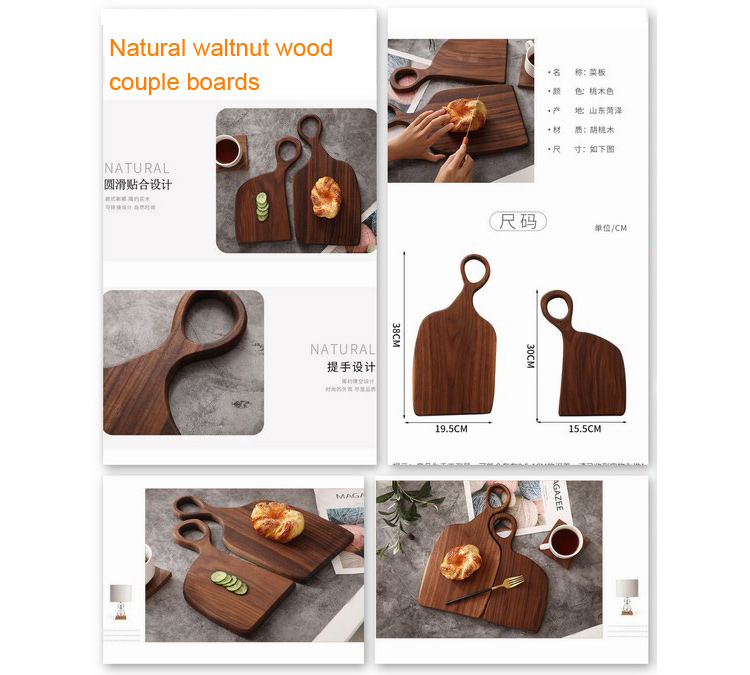 Material: Cutting board made of natural walnut solid wood. Walnuts are dark brown like deep emotions.
Design:The couple's chopping board is one big and one small, and the design is like a couple in life. Make every food extra special on it, and it also has holes for easy hanging in the kitchen.
Gifts: 2 Pcs boards would be a great gift for anniversaries, weddings, bridal showers, engagement. Honeymooning couples will receive a lot of gifts and this chopping board will stand out. This will be a gift that will be appreciated for years after their special day has passed.
Application: Ideal for cutting small fruits, charcuterie and breads, as a kitchen decoration when not in use. And sharing on social media will be very eye-catching.
Creative geometric design water ripple cutting board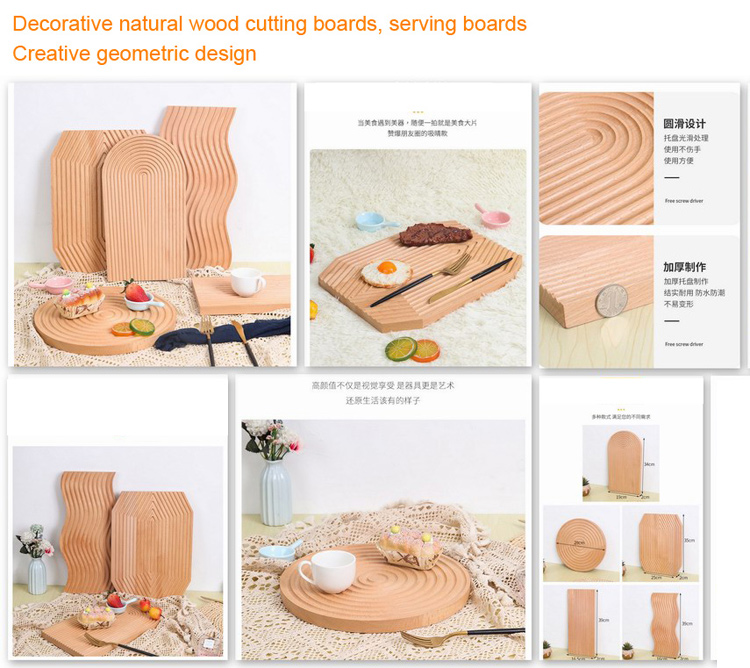 Natural Wood: Made of pure natural and practical beech wood, there will be a slight varnish smell when you just open it, and it will be normal if you leave it in a ventilated place about two days, and long service life. The has a Smooth texture and good hand feel. It will be your perfect choice.
Multi-Functional Stylish Tray : Ideal for eating, working and decorating , this multi-functional serving tray is serving small food & drink. Creative geometric design water ripple cutting board, afternoon tea snack tray, can also be used as a food photography background board.
Easy to Clean and Maintenance: Low-maintenance dish makes cleanup a breeze! Well-made wooden serving tray has elegant and sleek surface. In case of small spills water , use a damp cloth to wipe which just needs seconds.
Ideal Gift for All Occasions: The unique and creative design makes our perfect for birthdays, weddings, holidays, and housewarming. You can use it as many times as you want to serve your favorite bread cutting board.
Natural Acacia Wood Plates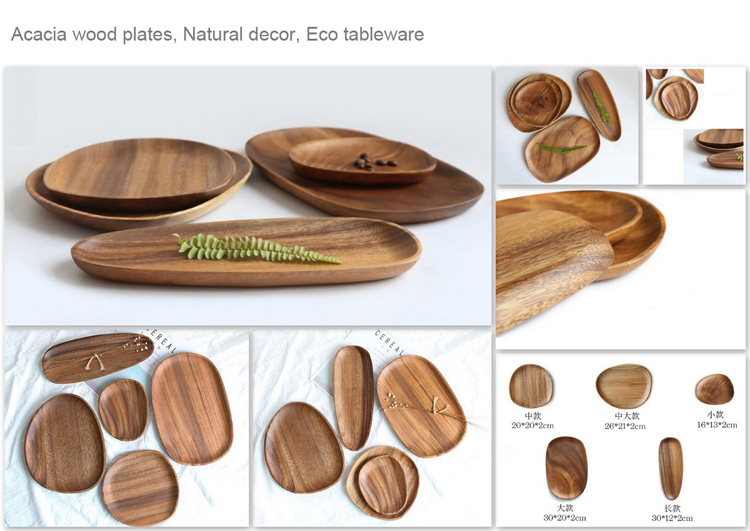 Approx Dimensions:
1) 16cm*13cm*2cm 
2) 20cm*19.3cm*2cm
3) 26cm*21cm*2cm
4) 30cm*11.5cm*2cm
5) 30cm*20cm*2cm

Application: Cake Dishes Home/ Hotel/School Dessert Snack Fruit Dry Fruit

Multi-Purpose: The really nice serving tray features an attractive light brown and can be applied to a variety of climate conditions and occasions.
Perfect for serving your guests with the food, tea cups, coffee cups, snack, wine red, cocktail, meals, fruits, vegetables etc., making it an attractive piece of home decor.

Please note: Due to the difference in wood, please allow the lines of the product to be different
More kitchenware and home decor made from natural marble, black slate stone are available for customzation.