Why Bearbrick becomes more and more popular?
Now we have Unique Marble Bearbrick Sculpture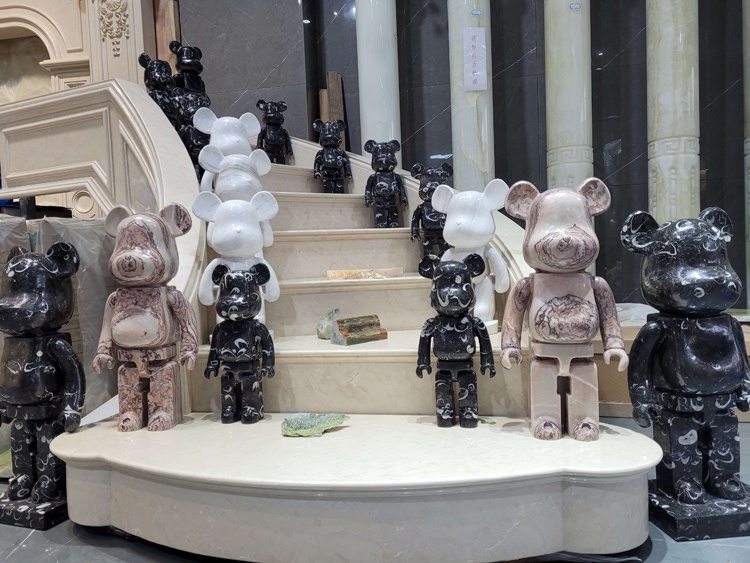 If you're already familiar with Bearbrick , you probably know the appeal for yourself. But if this cute bear is complete news to you, allow us to introduce you.
1)What is the Bearbrick?
Bearbrick is a unique vinyl toy, it is a cute looking, distinctive anthropomorphic bear figurine with a potbelly.
2)The history of Bearbrick?
Bearbrick is a collectible toy designed and produced by the Japanese company MediCom Toy Incorporated.
The name is derived from the fact that the figure is a cartoon-style representation of a bear. Bearbrick has been one of the most fervently desired collectables since its release around 21 years ago.
3)The size of Bearbrick?
Bearbrick comes in specific sizes. The normal one is 70mm tall, which is also known as 100% on the size scale. Bearbricks of 35mm, or 50%, are usually sold as keychains. Larger sizes include 280 mm, or 400%, and 700 mm, or 1000%, the latter of which is the largest Bearbrick size available. Most collectors prefer the 400% and 1000% sizes.
4)Why the bearbrick is popular?
A Bearbrick toy is like a blank slate on which anyone can draw anything. So Although a simple plastic toy, some of the world's biggest fashion houses and designers have adopted it to showcase their latest designs and projects.
There's much diversity in themes. Medicom Toy, the creator of Bearbricks, is able to appeal to masses with a single product. With the myriad of Bearbricks available, collectors are spoiled for choices, and have the ability to curate their own collections by selecting pieces that resonate with their personalities, interests and lifestyles.
Over the past 21 years, Bearbricks has exploded in popularity and garnered much public affection. Bearbrick collection an increasingly expensive hobby.
5)Marble Bearbrick
Today, this plastic bear is as much a major icon in fashion as it is in the world of art.  it effortlessly blends the simplicity of a plastic toy with the aesthetic impressionability of modern art and dynamic luxury fashion.
Now, we offer another choice, marble bearbrick, the marble has special and natural vein, so it could be carved into unique bear figurine.
The most popular colour is black marble version.
Size different in 35cm, 40cm, 50cm, 60cm and 70cm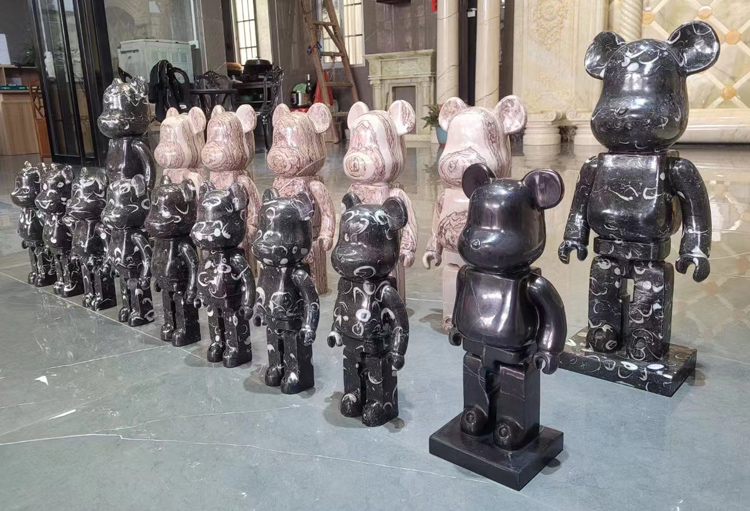 Contact us now for more details.