Meditation Stone Buddha Statue for Home and Garden or Patio
The Buddha Statues are a popular garden ornaments whether or not there is a Japanese theme or you are inclined towards Buddhism.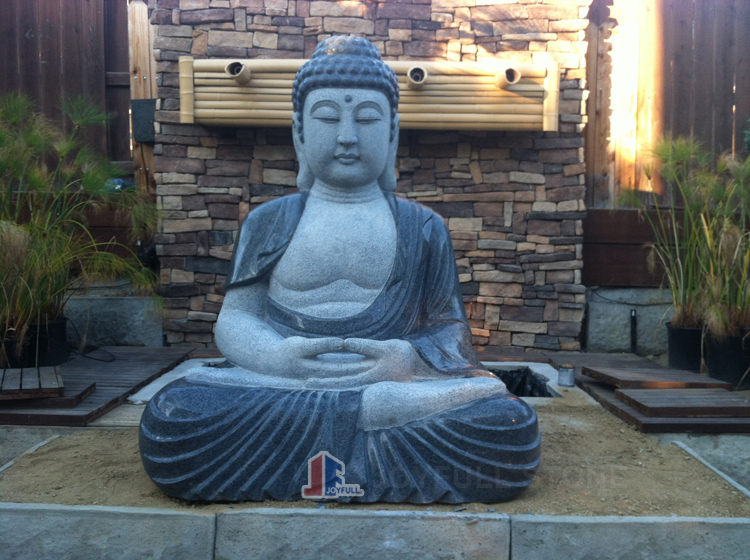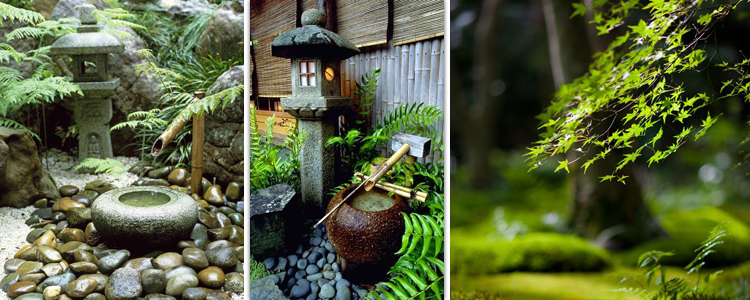 The Reasons why we need place the Buddha on garden?
1)The Buddha is the most factor of Oriental Culture, and there can't be many more serene sights than a  Buddha, perfect if you want to introduce a peaceful eastern theme into your garden.
2)The Buddhism statue are a happy landscape ingredient to gladden the heart. Because of the Buddha is willing to share his fortune with anyone who believe him and wealth, good luck and prosperity are sure to follow.
3)The Buddha will dispense a feeling of quiet meditation, you will feel the peaceful if you near it.
4)The Buddha could make your garden into an  ideal refuge from the stresses and strains of the busy modern world.
The Buddha is one of a range of oriental pieces from Joyfull Stone, if you like the oriental style garden decorations, welcome to customize.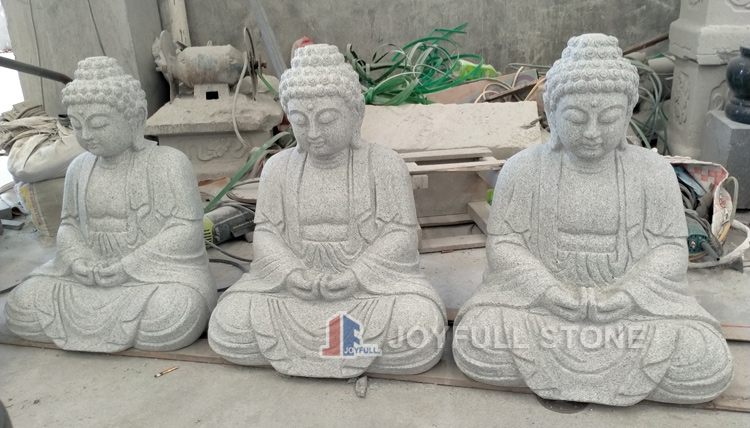 The project of Oriental Garden Decorations
The meditation buddha statue which we made for a customer from United State, the photos are the feedback from the customer, he likes it be in his patio yard with serenity meditation and joyfully daily life.
As the hobbyist of Zen Buddhism, the customer is planned to building the Oriental style garden, so we recommended the Buddha statue, pagoda, lantern, stepping stone with inscriptions, Kanji etc.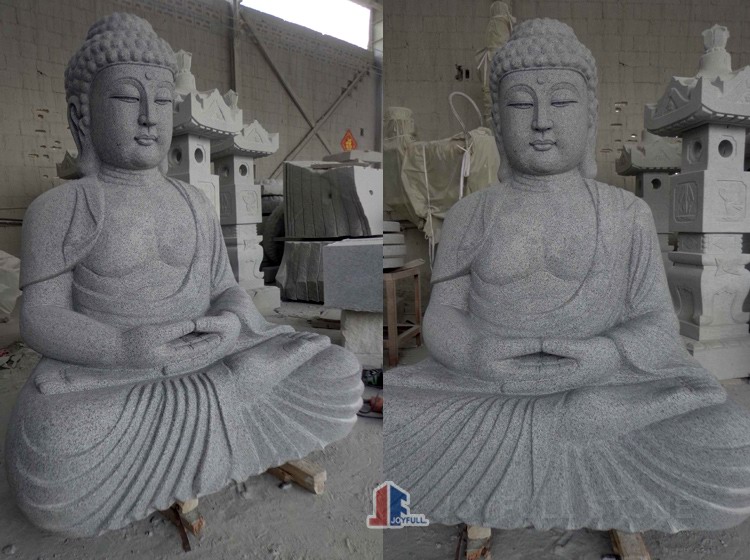 Grand size Hand-carved granite buddha statue
Size: H=150cm L=120cm W=90cm
Weight :2500KGS
Among these oriental style stone products, the Buddha statue is the most special, the customer request the hair and cloth should be distinguishing with the other part, so our brilliant sculptor polished the hair and cloth by hand.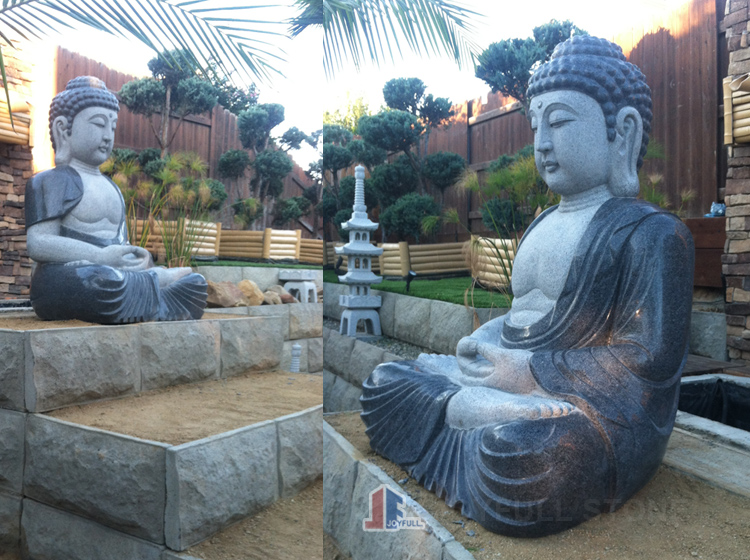 The finished Buddha statue is highly praised by customer. We receive the real scene picture after he finished the build garden. We are very happy as well, the customer's satisfaction is our obligation.