Fire Glass for Fire Pit
Fire glass is often used in outdoor fire pits,  it is  designed for propane and natural gas fireplaces, fire pits, fire bowls, replace the faux logs in your indoor or outdoor gas fireplace with fire glass for a clean, attractive ambiance.
It can be used exclusively or placed on top of a base layer of fire rock or sand.
The Fire pit glass Easily turns your gas fire pit or fireplace into a beautiful showpiece.
Whether it's a cold winter night or a starry summer evening, sitting around an outdoor fire has a timeless, sentimental charm. Adding colorful, shimmering fire glass to your fire pit creates a unique look and an unforgettable ambience. The sole purpose of fire glass is to provide a decorative boost to your fire pit.
The regular dimension is 1/4" reflective and non-reflective fire glass, and 1/2" reflective and non-reflective fire glass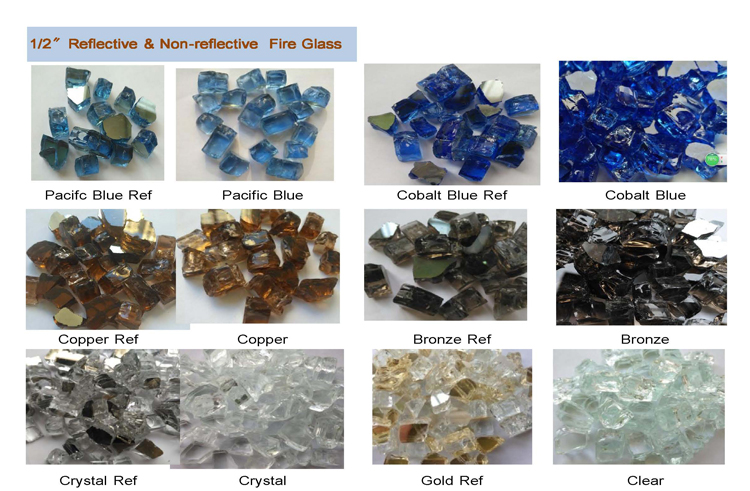 1/2" refelective and non refelective fire glass in different colours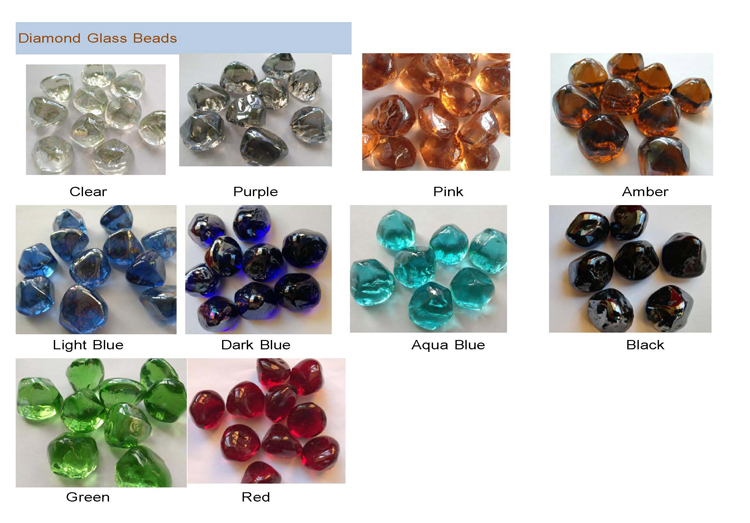 Diamond glass bead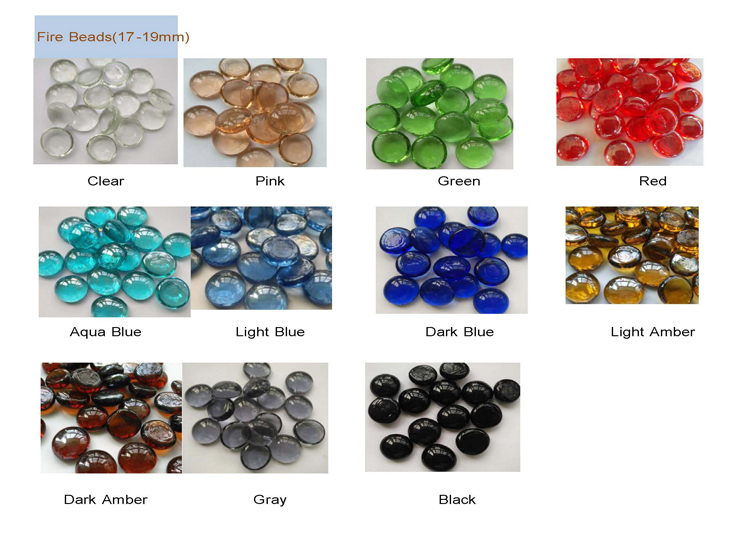 Fire bead
The benifit of fire glass:
Colorful: The main goal of fire glass is to set a look and tone, there are a lot of options from which to choose. Varieties of blues, reds, greens, white, black amber etc. The colorful fire glass will make your fire pit or fireplace sparkle and glow.
Safe: Fire glass is regular glass that has become tempered, meaning it can withstand a high level of heat without melting, shattering, sparking, popping, smoking, or reacting in any other inconvenient or dangerous way.
Eco Friendly: Reflective fire glass will not melt, degrade or emit toxic fumes.
Multipurpose: Fire glass also use for decorating garden, back yard, fish tank, swimming pool, flower pot and so on. Bring charming brilliance to your indoor and outdoor.
We, Joyfull Stone are supplying the glass for fire pit and landscaping, our glass goes through rigorous tumbling processes in order to ensure precise sizing, so fire glass beads are uniform in size, superbly polished, and smooth, can produce mesmerizing reflective flames. Making your fireplace look gorgeous and charming