Why use the natural stone sinks and basins in your Bathroom?
Natural Granite and marble bathroom sinks are a stylish and durable option that can add to the beauty of your bath space and the value of your home.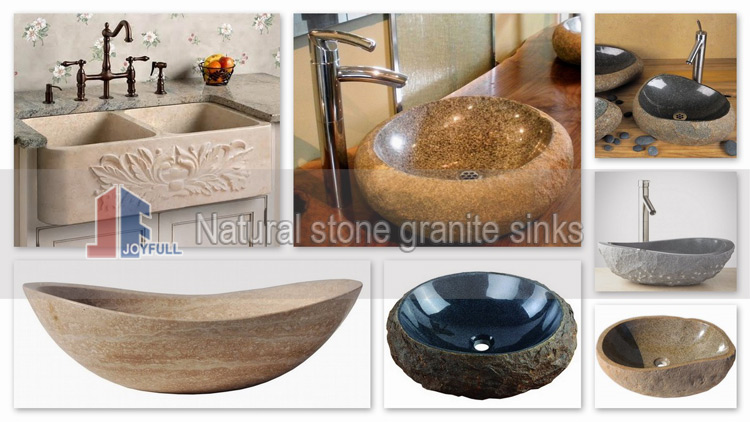 As with granite countertops, granite and marble bathroom sinks come in a variety of styles and colors, from simple matte surfaces and traditional colors like slate and black, to bolder patterns and colors.
One of the great advantages of a granite and marble stone bathroom sink is durability. Granite is a "diamond hard" substance that has tremendous resistance to cracking, scratching or other damage. Installing a granite sink in your bathroom means you don't need to worry about durability.

The durability of Granite and marble also means that you will be comfortable with the style of your granite sink—and so will be any potential buyer for your home. For this reason, it's probably best to consider styles with a somewhat broad appeal, as opposed to flourishes that are more personal.