Olympic Gymnastics Champion Li Ning Bronze Sculpture

We, Joyfull Stone Company specializes in garden decorations and Sculpture. Customized designs are also welcome. Only a photo or model is needed, and we can help customer to present the required three-dimensional sculptures completely.
Commonly, The material of sculpture is marble, granite, bronze, stainless steel, fiberglass, etc.;
Li Ning, a famous Chinese male gymnast and an Olympic Champion, is nicknamed "Gymnastics Prince".
After retiring, Li Ning founded the "Li Ning" sports brand with his name. Sports brands are involved in a wide range, from the production of sportswear and sports shoes to the production of basketball and football. Li Ning brand has become a famous sports brand in China.
In order to commend the sports spirit and sports value which displayed by Li Ning. The Swiss Montreux Gymnastics Association erected a statue of Li Ning-the Chinese Olympic champion on the shore of Lake Geneva in Montreux, Switzerland. And Li Ning became the first Chinese to be invited to erect a statue in Switzerland. In June 2017, the "Gymnastics Prince" Li Ning statue was unveiled on the shore of Lake Geneva in Switzerland.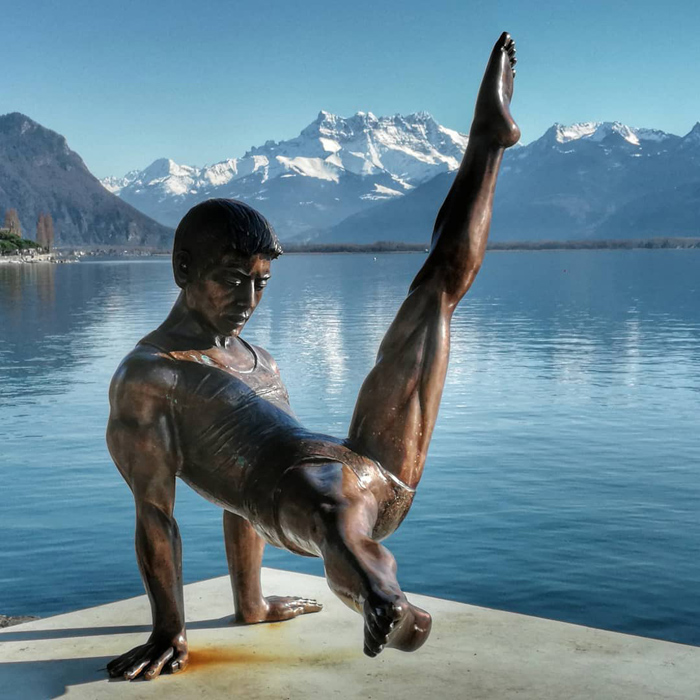 Bronze Sculpture on Lake Geneva↑
It is honored that our company JOYFULL STONE has become the manufacture of this sculpture, it is a very successful project. The sculpture shows the iconic movement of Li Ning when he won the pommel horse championship in the Los Angeles Olympic Gymnastics in 1984.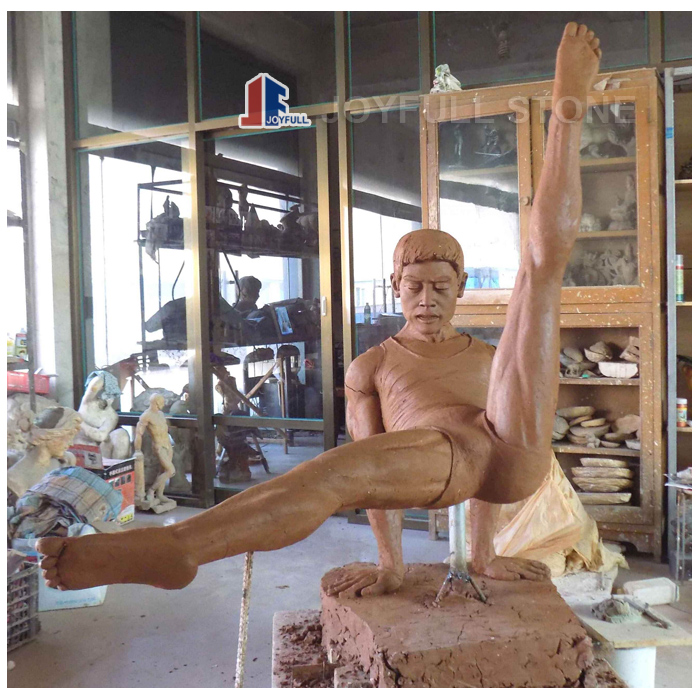 Clay Model↑
At first, we only had one news picture of Li Ning winning the pommel horse championship.
In order to present this picture perfectly and turn the picture into a three-dimensional sculpture, our experienced team of clay model drafts and carving artists tried our best to control every detail of the production. And from the design of the drawings, to the revision of the clay model, then complete the perfect presentation of the sculpture, it took about 45 days.
Finally, this Li Ning sculpture was erected on the shore of Lake Geneva, and was unanimously approved by customers and Mr. Li Ning himself, we are honored to be part of this successful project.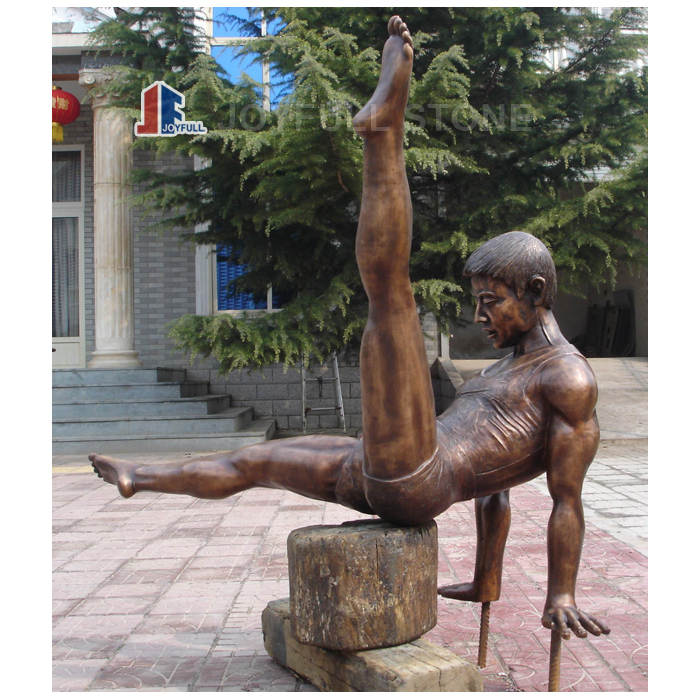 Fnished Bronze Sculpture↑