The Tranquility of a soothing Stone fountain will relax you.
The tranquility of a soothing granite and marble fountain will relax you after the stress of a long day.
Carved stone water features are available in a huge variety from the conventional tiered type to the modern day trendy designs. You can choose the right fountain based on the space available and your aesthetic sense.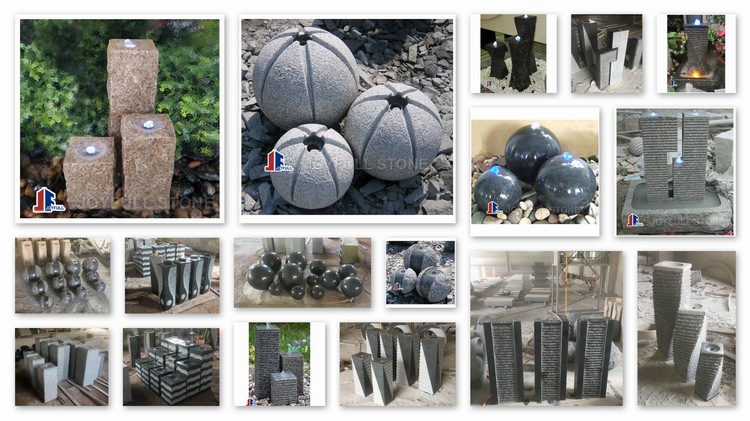 Natural stone fountains make a wonderful focal point or conversation piece for your patio landscaping. 
Natural marble fountains are a great value addition to your garden or any other outdoor space.
Garden fountains are made from various materials, for example granite and marble material, some fountains are made of cast stone, and they sometimes consist of stone pieces with holes drilled through the rock to accommodate the tubing.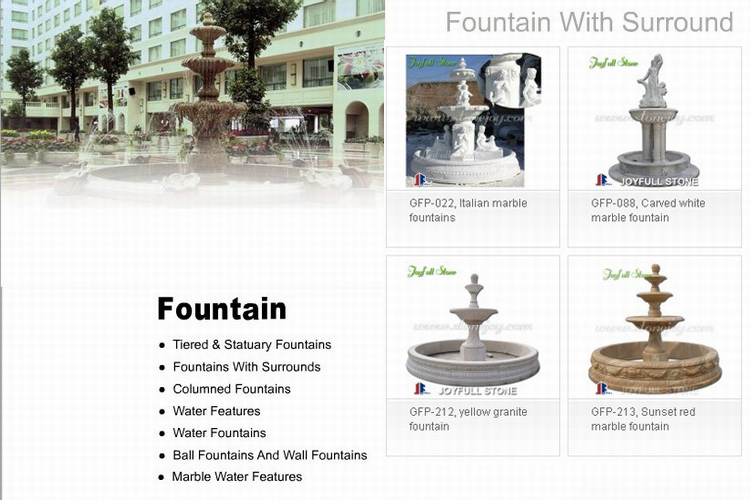 The choice ranges from the freestanding garden, wall, and fountains with statuary – all available in different materials like rock, granite, basalt, marble,and sandstone etc.
The Soothing outdoor water features will enchant you with their pleasing water sounds for many years to come, bringing you peace and serenity.

Fountains make your outdoor space more enjoyable and easily become the center of attention. Take a look at the variety available and take home one that appeals to you the most.