How To Create A Japanese Garden?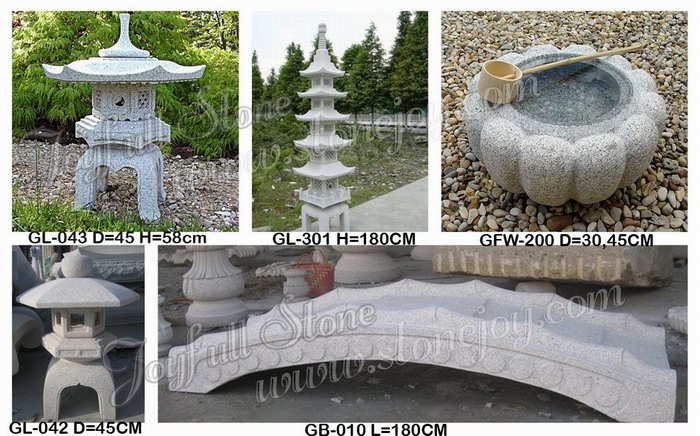 Wouldn't it be nice to have a place to relax and feel peaceful? That is exactly what happens when you create your own Japanese garden.
Traditional Japanese gardens are designed for peaceful contemplation. They draw heavily on Buddhist, Shinto and Taoist philosophies and strive to provide a spiritual haven for visitors. The primary focus of an Oriental garden is nature. The elements of a Japanese garden mimic or symbolize natural elements. Thus, geometric shapes and artificial stone are not common in Asian landscape design. The more natural and harmonious a garden is, the more conducive it is to contemplation.
There are four essential elements used in Japanese garden design: rocks, water, plants, and ornaments. When selecting and arranging these elements in your space, it's important to keep in mind the main design principles of a Japanese garden, which include asymmetry, enclosure, borrowed scenery, balance and symbolism. These principles will work together to create the proper balance in your Japanese garden.
1. Representation of a Mountain
Japanese gardens often have large stones representing the mountains. Instead of using stones, you can use boulders. Boulders look like natural mountains in the garden and also add a new look to the garden. After partially burying the stones or boulders you can have small plants or herbs planted around the base.
2. Water Basins
Before entering the teahouses, water basins are traditionally used by guests to cleanse themselves. The water basin can be surrounded by a series of stones, which represent separate elements. Adding a simple water fountain or basin can bring a sense of calm to the persons relaxing in the garden.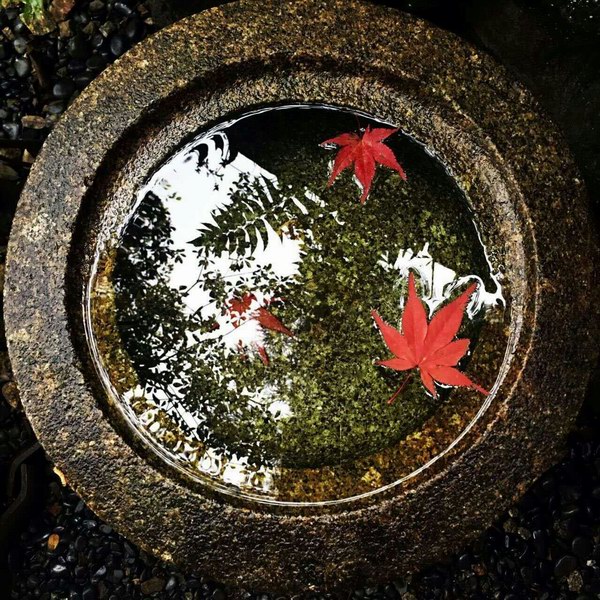 3. Representation of Water
Water is the essential element and is believed to have a soothing effect in the entire landscape design of the garden. To get the look in the garden, dig a shallow depression and fill with dark gravel. Surround the banks with round stones and fill in with water.
4. Tea House
A traditional Japan garden has a place allocated for the teahouse. The teahouse is a very sacred space meant for conducting the tea ceremonies. Maybe we don't bound to that traditions, but you can designate it as a place for peace, calm and image.
5. Walkways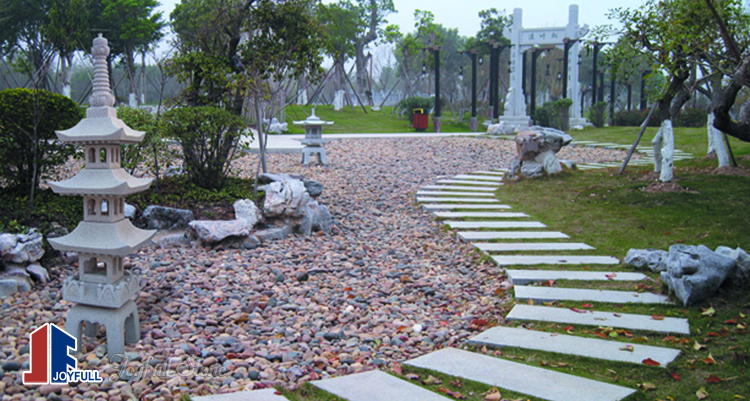 To mimic the meditative walk effect in your property, incorporate a walkway made up of stepping stones. This will reduce the path through the garden.
6. Rock or Zen Gardens
Japan gardens are the combination of rocks, moss and small trees. If the garden is made up of dry landscapes, then the pale sand is used to cover the ground to represent the water and often ripples are made to get the feeling of water.
Decorating a Japanese garden on your own may seem simple at first, but in reality, it takes some professional experience and work to blend your own style. Take the help of an expert to achieve your dream. Joyfull Stone is a professional supplier of Japanese style garden stone decorations, Lanterns, Water bowls, buddha, pagoda, stepping stone for more than a decade. Contact or Email us now at sales@stonejoy.com for more design ideas suiting your property.